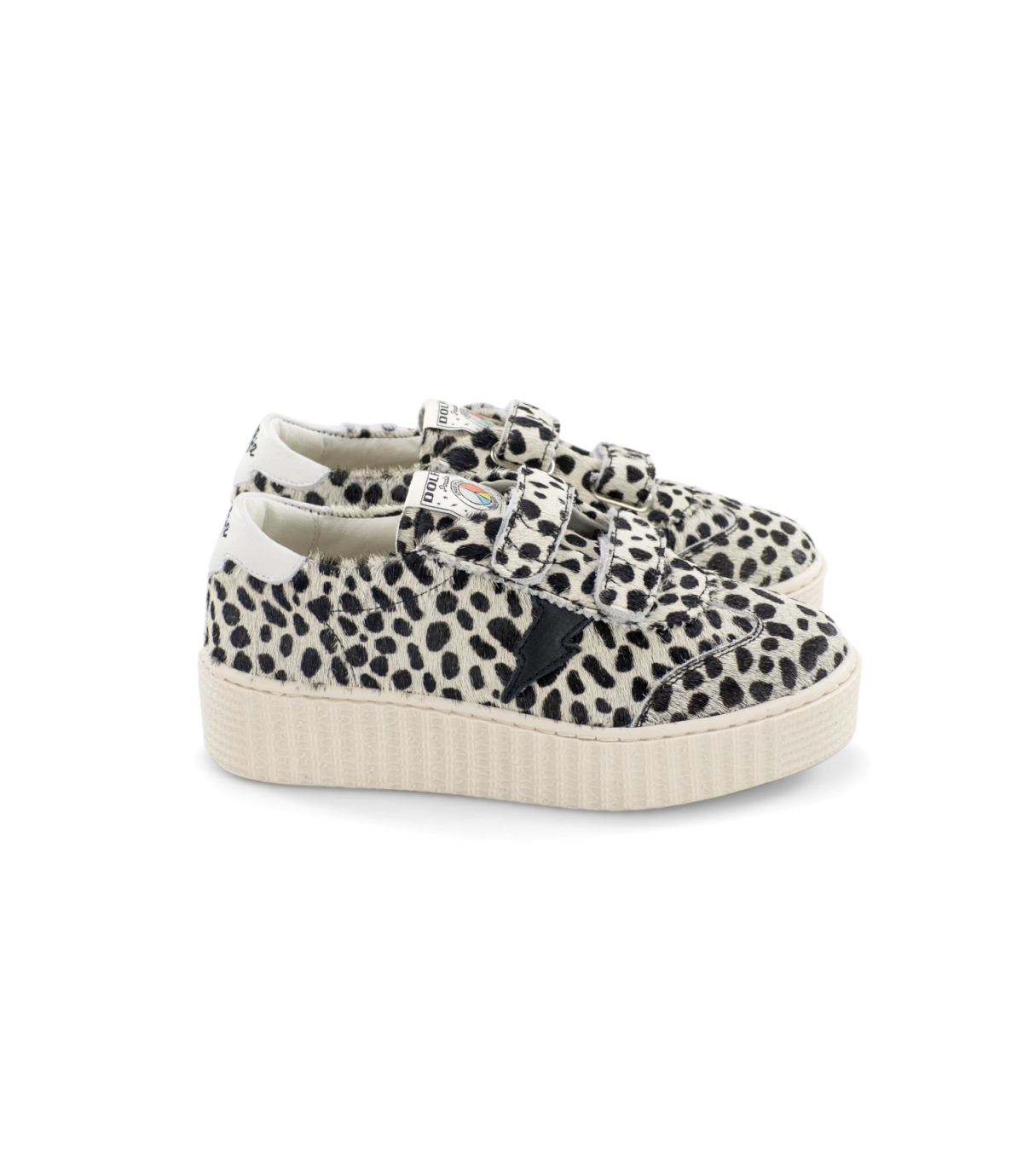  
DORIAN KIDS 1 - CHEETAH
- Cheetah Print on Premium Cow leather
- Premium leather
- Ecological leather lining
- Anatomic silicone footbed
- Dolfie side-stitched natural rubber sole
- Handmade in Portugal
DORIAN KIDS 1 - CHEETAH
Man, we love the Dorians. Named after Dorian "Doc" Paskowitz, these Retro 90s street inspired sneakers are so cool, not only for their name but primarily because these babies are not made in China under slave labor conditions but HANDmade in glorious Southern Europe by skilled shoe artisans. YES! And crafted in premium leathers and silky suedes.
The Dorians interior is made of Full veg tan ecological leather. This is our answer to the important need to protect the planet and its resources. Our ecological leather is a genuine leather but the tanning process is vegetal, containing no chemicals in order to reduce the environmental impact and protect you and our planet.
They are fitted with Dolfie´s memory-foam-cushion insole which promote stability and impact-absorption.
This season they have been designed over a new sole securely stitched on the side to the upper leather for more durability.
- Cheetah Print on Premium Cow leather
- Premium leather
- Ecological leather lining
- Anatomic silicone footbed
- Dolfie side-stitched natural rubber sole
- Handmade in Portugal