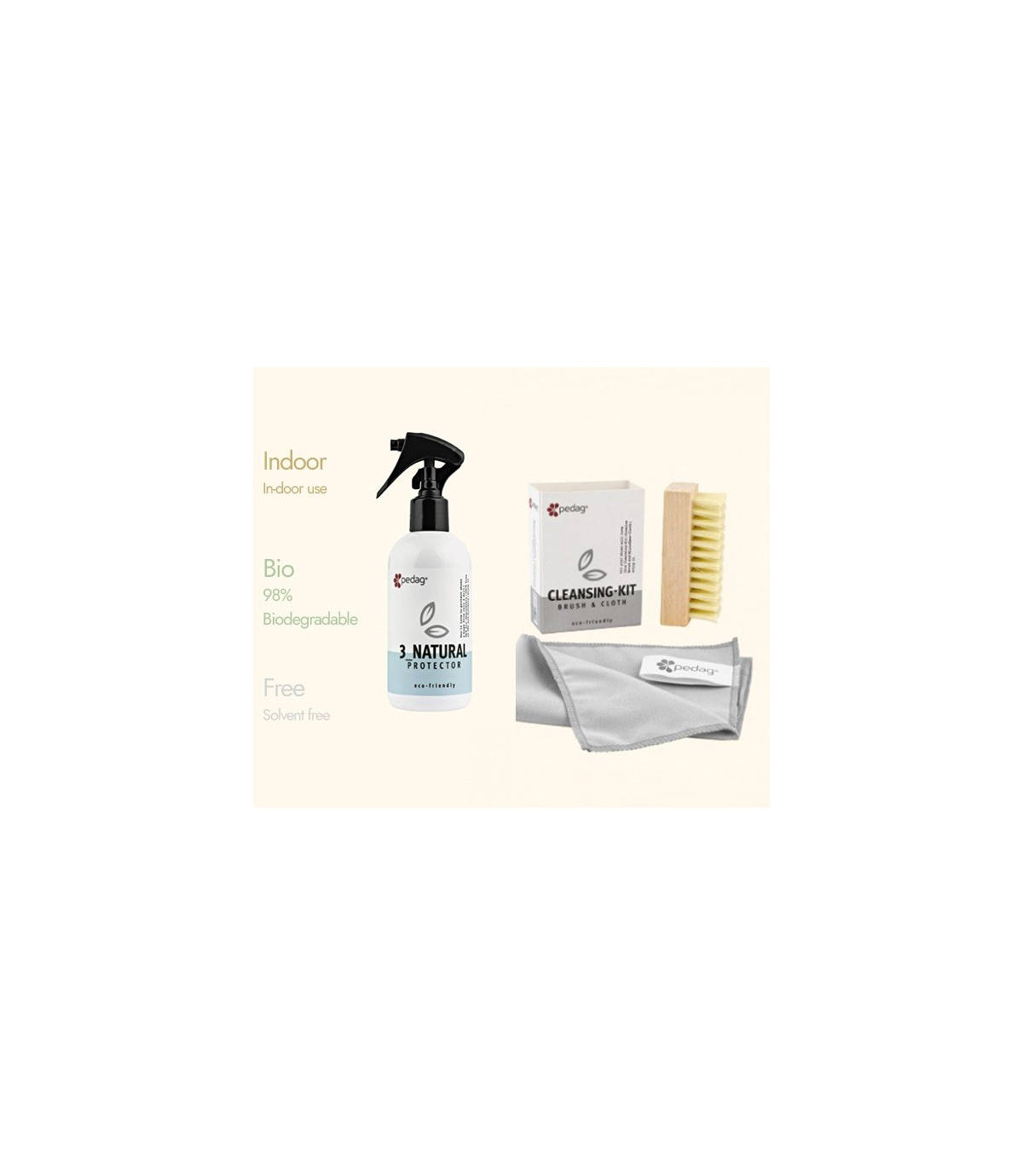  
Natural Protector Cleansing Kit Pack
Ecological impregnator 220 ml
The ecological impregnator protects all materials in a sustainable and effective way.
Impregnation pump spray for all materials
Effectively protects against moisture, dirt and stains
Can be used in closed rooms
Solvent-free, water based and odourless
100% PFC-free
98% biodegradable
Cloth and brush
Lint-free cloth and sturdy brush
This set is simply part of the care with ecological pedag.
With it, care products can be applied in an optimal way.
Robust brush
Lint-free microfibre cloth