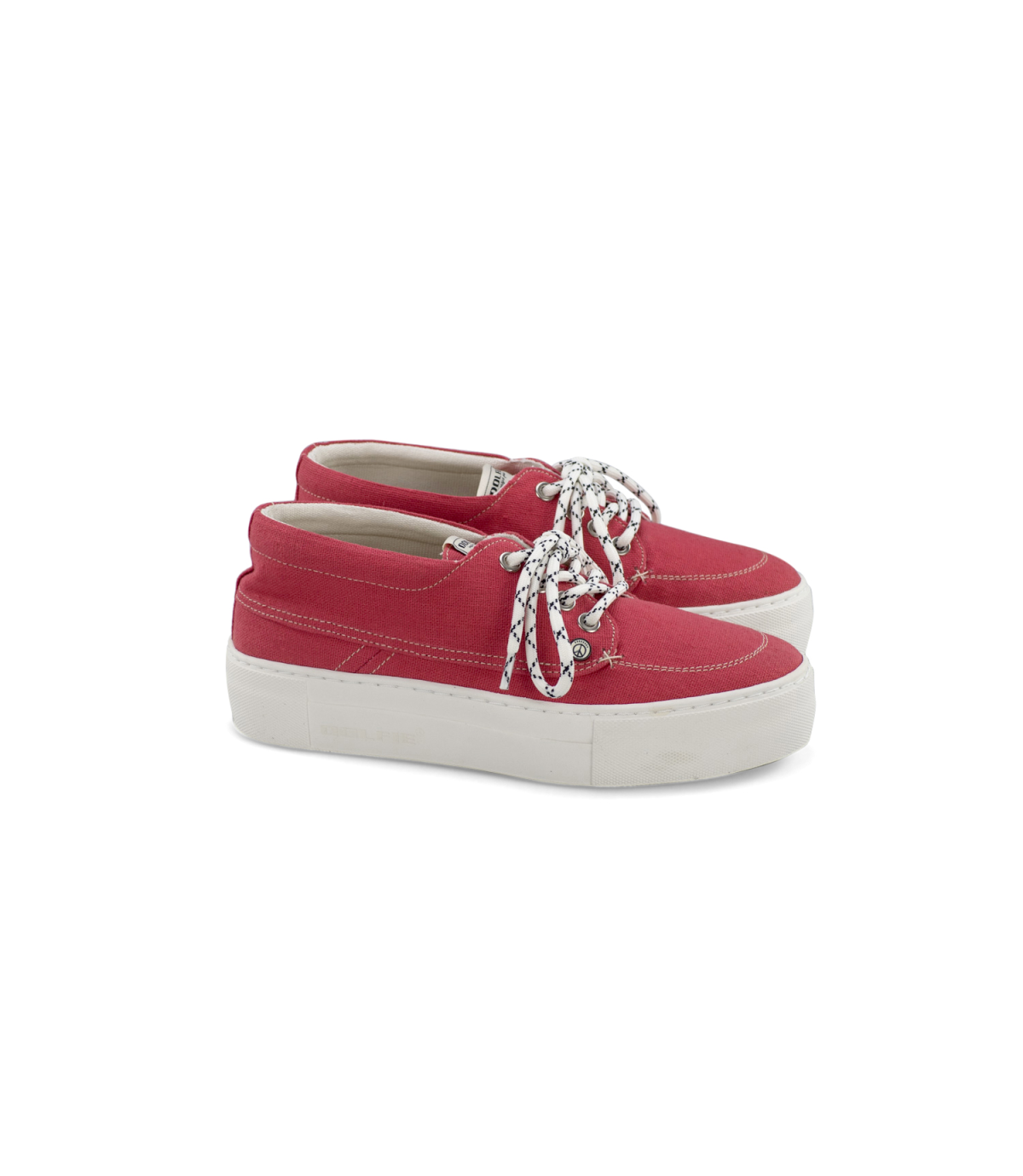  
DYLAN FX HEMP 1 - BERRY
- HEMP
- Recycle cotton Lining
- Cotton laces
- Anatomic silicone footbed
- 100% rubber outsole
- Handmade in Portugal
THIS MODEL IS VEGAN CONTAINING NO LEATHER PRODUCTS
DYLAN FX ´HEMP´ 1  – BERRY
Dylan, is probably one of Dolfie´s most iconic Sneakers. This Hybrid low top was conceived with the idea of making a super comfortable, casual and smart sneaker. Landom, Dolfie´s low boat shoe was very trendy back in the day, so we decided to design a more street style shoe based on that silhouette. We started sketching while on a trip to San Diego and were inspired by the beach culture. That's how the Dylan shoe was born.
These are our Hemp Series. Hemp is a sustainable fabric whose cultivation is respectful with the environment. Hemp has special characteristics such as durability, natural protection against UV and antibacterial properties and it also adapts to body temperature.
Lining is made from Sustainable recycled cotton obtained from waste and used textiles garments, treated in order to get back the best properties. This is our commitment to minimize the environmental impact for a more sustainable world.
Our shoes are fitted with our signature anatomic memory foam cushion insole which reduce foot fatigue and make them super comfortable.
The "FX" version features a higher flatform rubber sole which is stitched to the upper leather using the Side Mckay construction.
Each pair is handcrafted in Portugal by experienced shoe artisans.
- HEMP
- Recycle cotton Lining
- Cotton laces
- Anatomic silicone footbed
- 100% rubber outsole
- Handmade in Portugal
THIS MODEL IS VEGAN CONTAINING NO LEATHER PRODUCTS