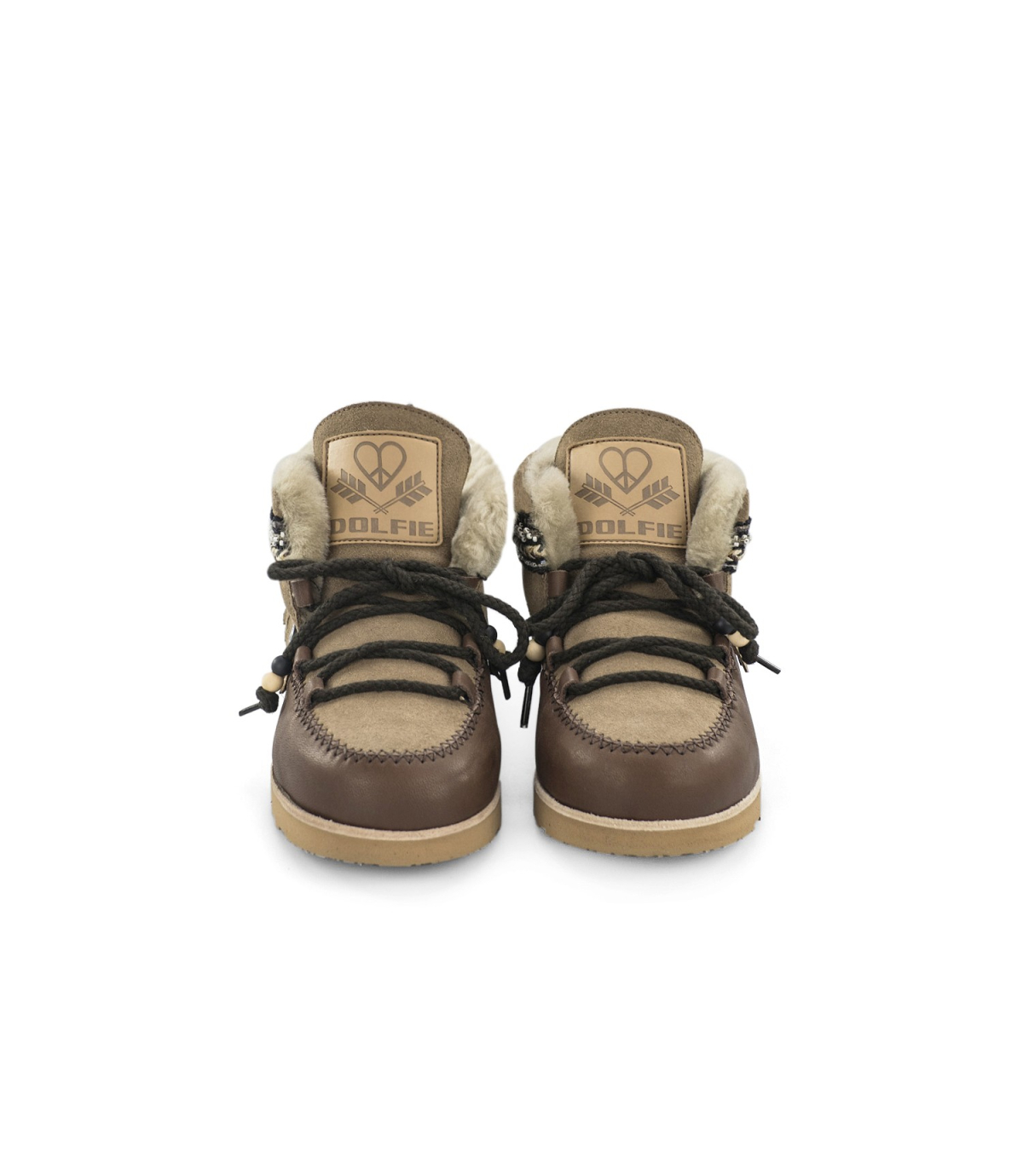  
HANA 4 - BROWN
- Premium leather and suede uppers
- Genuine Shearling lining
- 100% cotton laces
- Anatomic silicone footbed
- Xtra-Light Eva Dolfie custom sole
- Height 11cm
- Handmade in Portugal
Our classic American Indian inspired eskimo boot. This is the low version of our Indiana boot in a 11cm height.
Each boot is hand made in the glorious southern Europe paying attention to every detail and crafted with Premium Italian Leathers and divine soft Genuine Sheepskin Lining to keep your feet warm in the winter.
Features our signature anatomic memory foam cushion insole which reduce foot fatigue.
These boots are super soft and comfortable making them a great choice for everyday wear. 
- Premium leather and suede uppers
- Genuine Shearling lining
- 100% cotton laces
- Anatomic silicone footbed
- Xtra-Light Eva Dolfie custom sole
- Height 11cm
- Handmade in Portugal